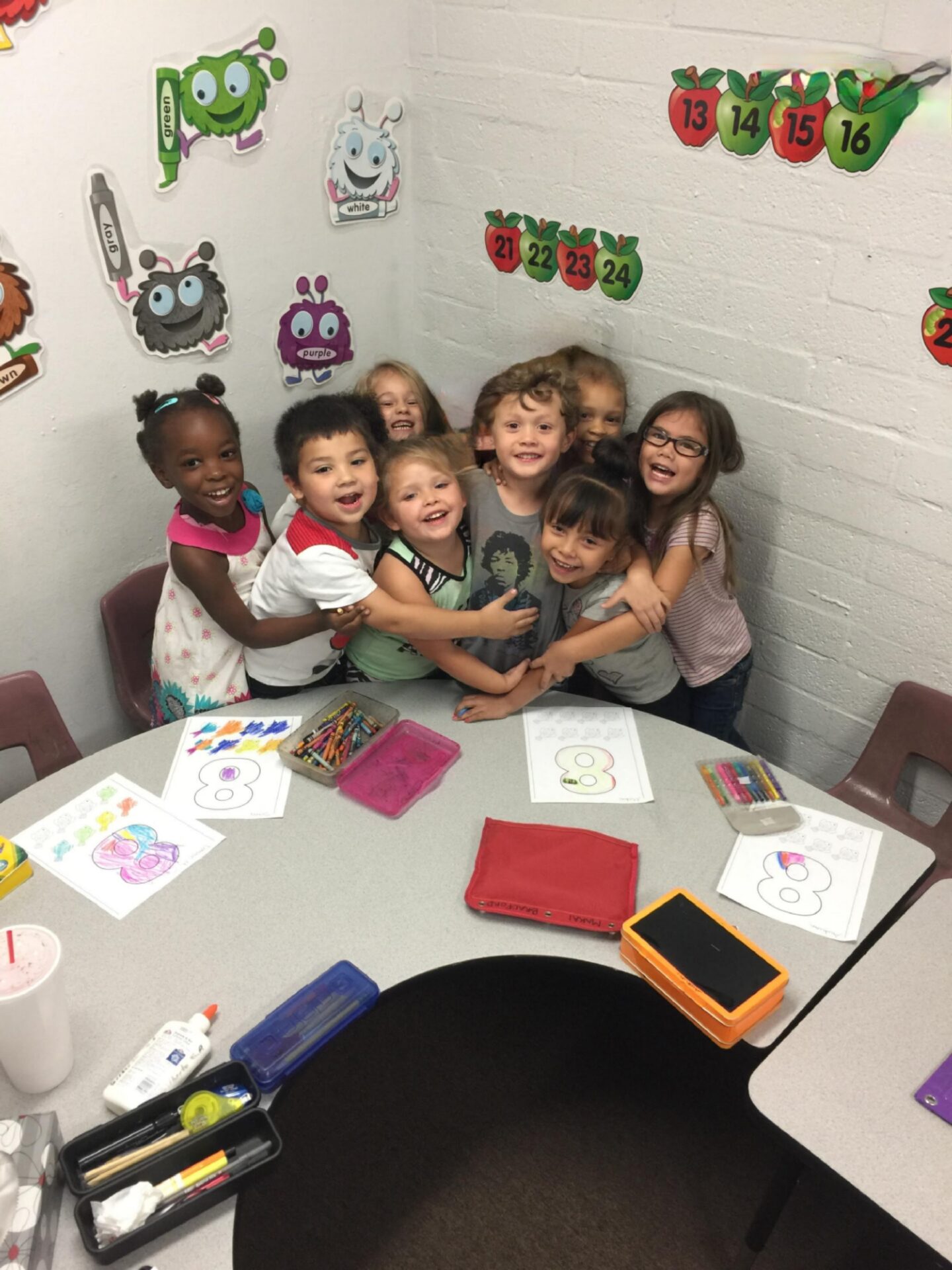 The early academic years are critical for laying a foundation in literacy, communications, and mathematics, therefore, we strive to keep classroom sizes small. In addition to our advanced language and mathematic curriculum, our students our engaged in fun and exciting activities such as science, arts, crafts, and proper social etiquette to develop a lifelong love of learning beginning with our youngest students.
HMH, is our base curriculum for the subjects of phonics, reading, spelling, handwriting, science, history, math and language. HMH is advanced in comparison to many public-school curriculums where we incorporate teaching creation in science.
Sadler-Oxford, a publisher of educational materials for over 170 years, stands as a basis for our upper-level vocabulary studies.
Our average student to teacher ratio is 15:1, which provides each of our students with the necessary one on one instruction time. Due to our limited enrollment, we combine classes, which we have found for over 33 years to greatly enhance our student's learning opportunities. The combined classroom setting enables many students to learn beyond their grade level while others can address academic weaknesses.
Superior Classroom Setting
Our small classroom setting is very effective for teachers & student interaction. It has been proven that students learn faster and perform better in smaller classes. A class size of fewer than 20 students often results in more individual attention, increased participation, and better communication between the instructor and students.
Combined classrooms have been a very effective method of teaching and interaction for student, so we have combined our 1st and 2nd grades, 3rd and 4th grades, 5th and 6th grades and 7th and 8th grades by creating a superior classroom setting where children at all levels can learn and work together in their education efforts.
The core curriculum for these grade levels includes advanced phonics-based reading, grammar, composition, math, social studies, and science. Our fifth-grade students are extensively instructed in creative writing, research papers, summaries, and book reports.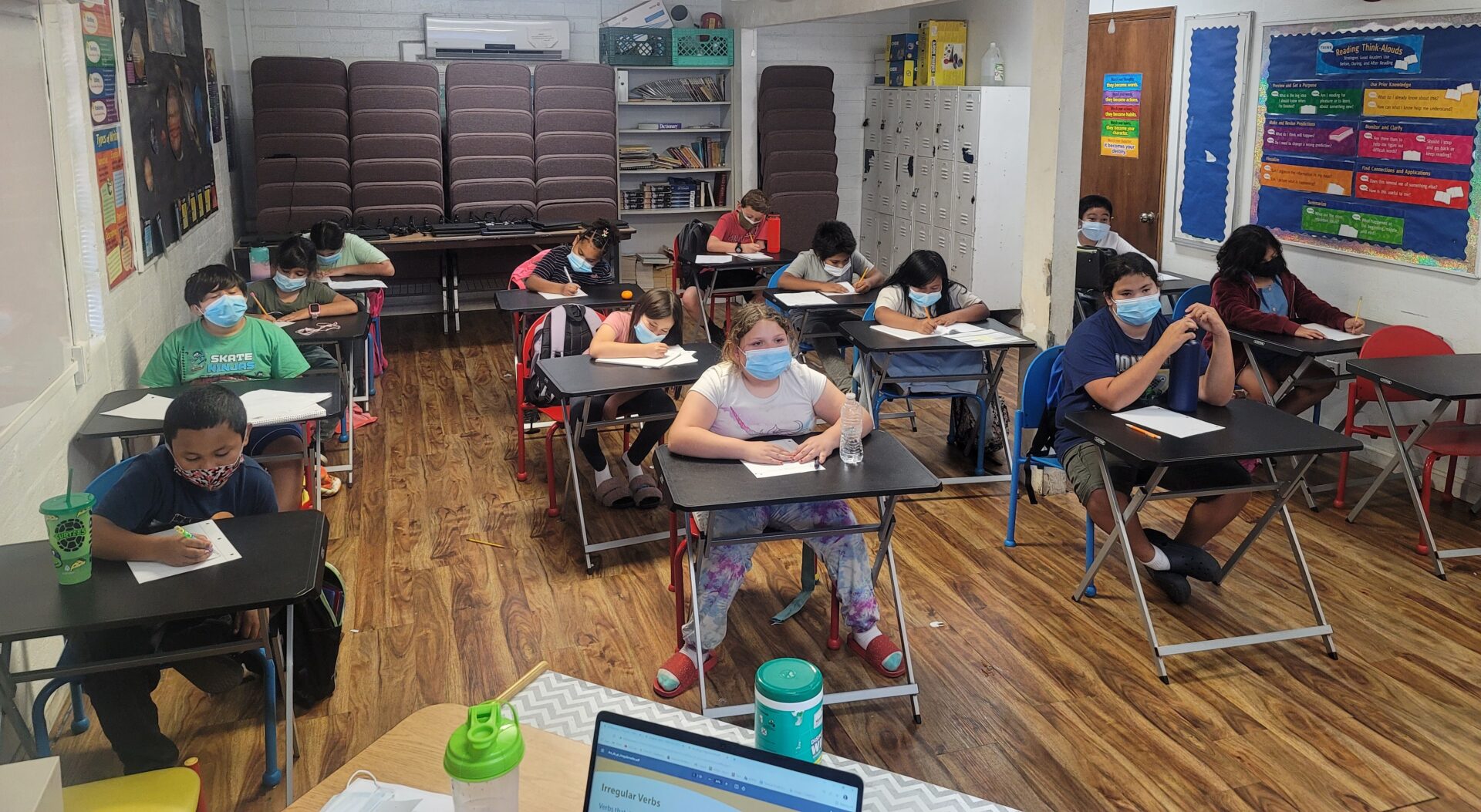 A challenging curriculum based on the necessary fundamentals (reading, writing, and math), along with science, social studies, history, advanced vocabulary, and language arts prepares our students for high school and competition for college scholarship opportunities. On average, our students use a curriculum a year above their grade level with our eighth-grade graduates having completed Algebra 1, freshman-level spelling-vocabulary, grammar, and composition.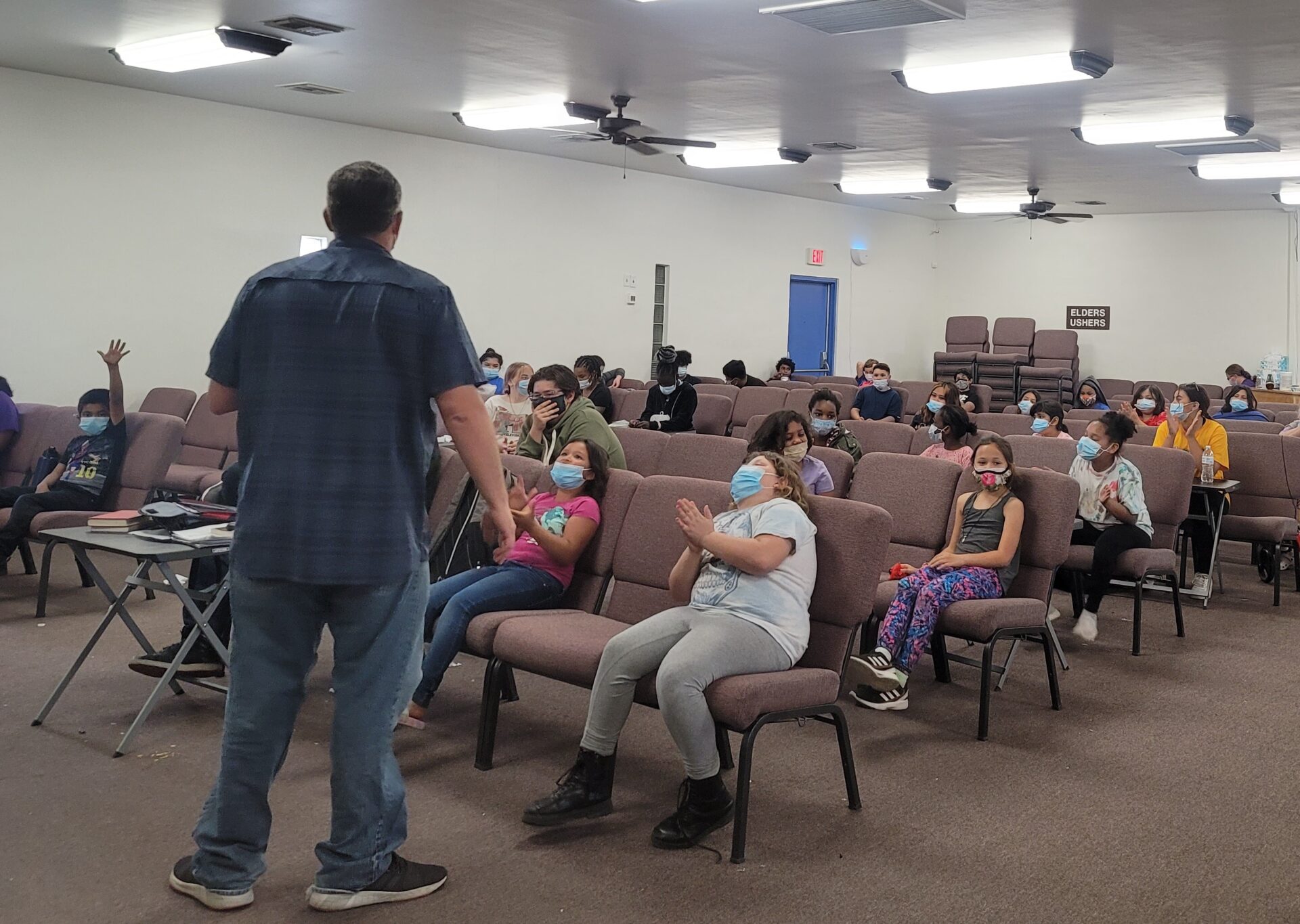 In each of our classrooms, our students are instructed in scriptures. "In the beginning was the Word, and the Word was with God, and the Word was God." "And the Word became flesh and dwelt amongst us, full of grace and truth."
Each class is instructed in physical education weekly. The emphasis is on individual physical fitness, comprehension of sports rules and regulations, as well as participation in group sports. Sportsmanship and discipline are learned in the class.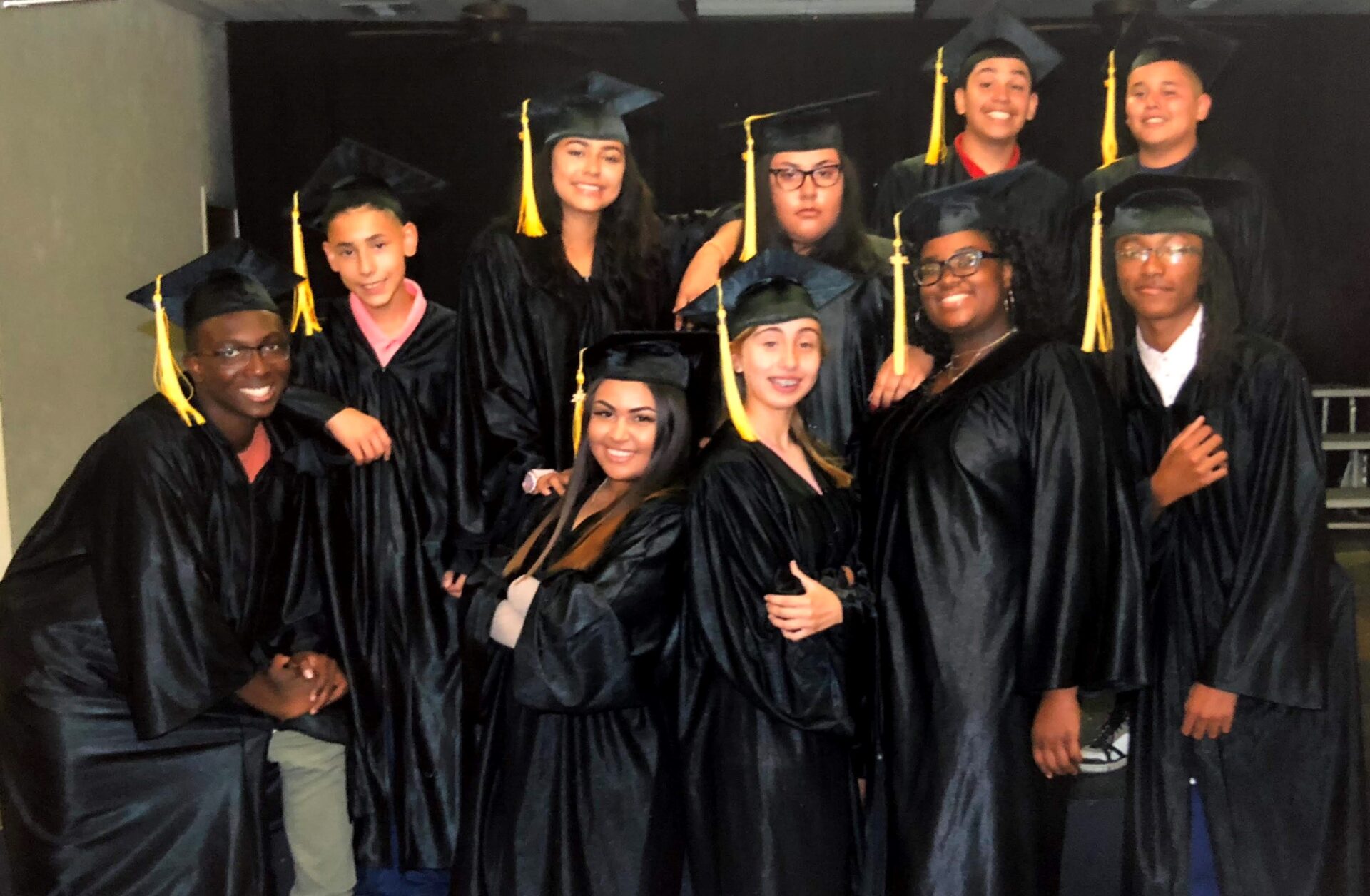 Tuition Free Scholarships Available for K-8th!!!
All students K-8th will be approved.
Call today! (602) 276-7815
Before and After School Care is available at an Affordable price
Morning care starts at 7:15am
After school care is until 5:30pm
Scholarships are available
We work with multiple STOs from around Arizona. We also accept ESA's.
Hurry!!! Our Pre-K program fills up fast and is more cost sufficient than other preschool programs.